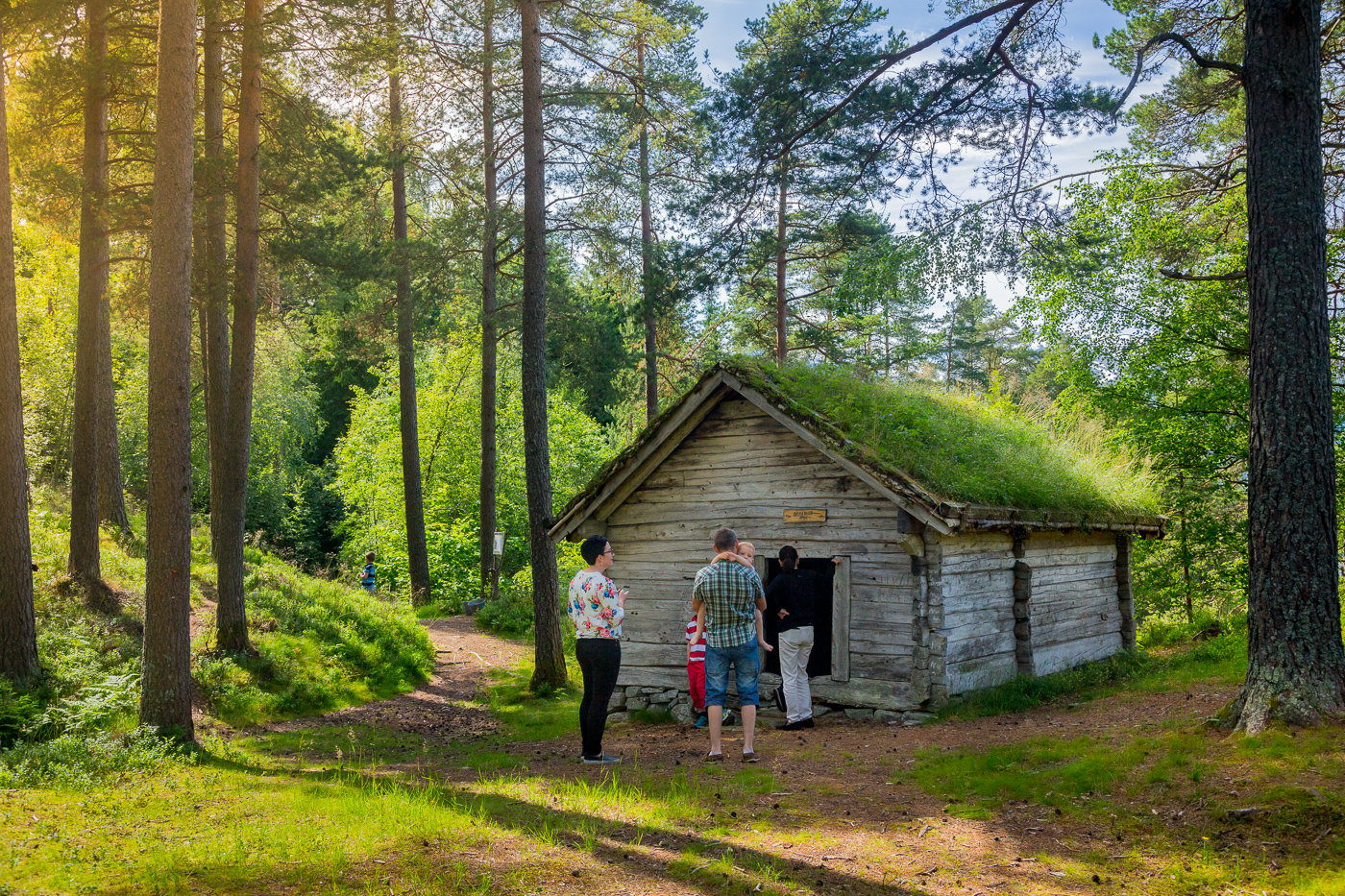 Nordfjord Museum of Cultural History will let you experience the daily lives of Nordfjord people from the 1600s until today. We have 44 historical buildings, relocated here to Sandane from all corners of the region. You can explore the open-air museum on your own, or you can take one of our guided tours. We have plenty of outdoor and indoor activities for visitors of all ages. Take a nature trail, try out some vintage toys, or try carding and spinning wool using hand carders and spinning wheels.
Tours are included in your ticket in the summer season. From 21 June to 31 August we offer tours of the open-air museum at 12.00, 13.00, 15.00 and 16.00. At 14.00 we invite you to join us for story time in Morritsstova, where you'll hear traditional folktales.
In the summer, our café sells coffee, soft drinks, svele and ice cream. The café and gift shop follow museum opening hours, and do not require a ticket.
This year's exhibition is "Diseases That Changed History", and highlights how diseases and pandemics affected daily life and changed the world around us. You will discover how medical equipment and disease control has evolved from 1349 until today. Much has changed in the last centuries, but perhaps some methods still remain?