Nikolai Astrup was born in Bremanger in 1880, but when his father Christian Astrup became a parish priest in Jølster in 1883, they moved into the Ålhus parsonage rectory. As the eldest son, Astrup was also expected to join the priesthood, and from the age of fifteen he attended the Trondheim Cathedral School. However, he abandoned his studies two years later to become an artist. Trondheim was where he first encountered original artwork, and in his youth he admired the work of Erik Werenskiold, Theodor Kittelsen and Gerhard Munthe.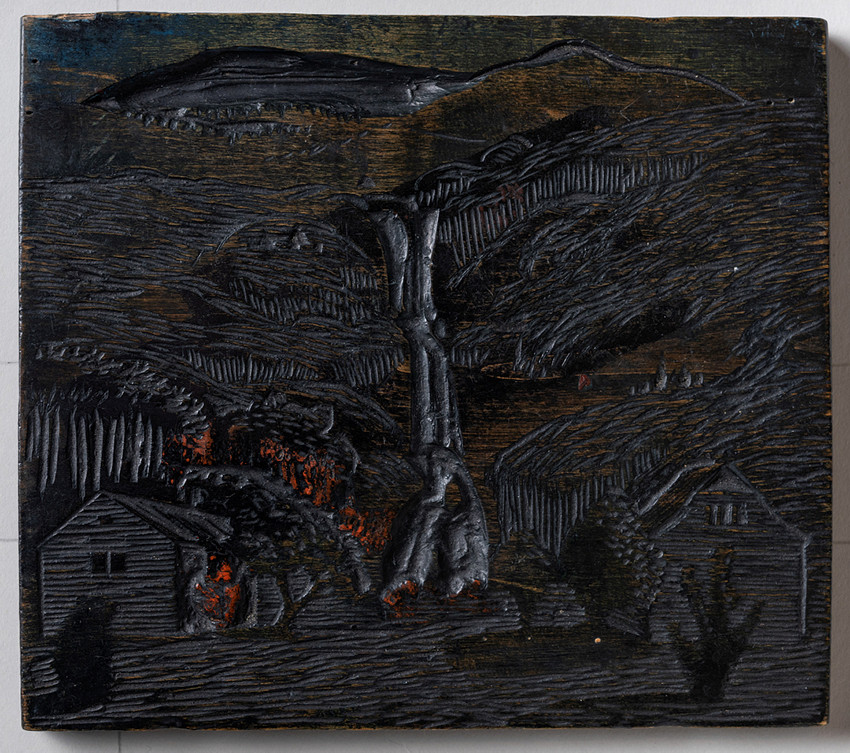 In 1899 he trained at Harriet Backer's private painting school in Kristiania (Oslo), and with the support of patron and art collector Olaf Schou he travelled through Germany to Paris in 1901–02. In Paris he briefly became a student of Christian Krohg at the Académie Colarossi – but in May 1902 he was already back in Jølster, ready to start his life as an artist. He apparently later claimed that it was in Paris that Jølster's painterly potential dawned on him, probably inspired by the art of Henri Matisse, Maurice Denis, Paul Gauguin and Henri «Le Douanier» Rousseau. Rousseau claimed that nature was his true teacher, and the same could be said of Nikolai Astrup: The Jølster landscapes, and especially the areas around Ålhus and Sandalstrand, became Astrup's lifelong artistic motifs. In 1905 his Jølster paintings was displayed in Kristiania, and he was hailed by critics for capturing «the distinct and wonderful nature of Western Norway» in a new form.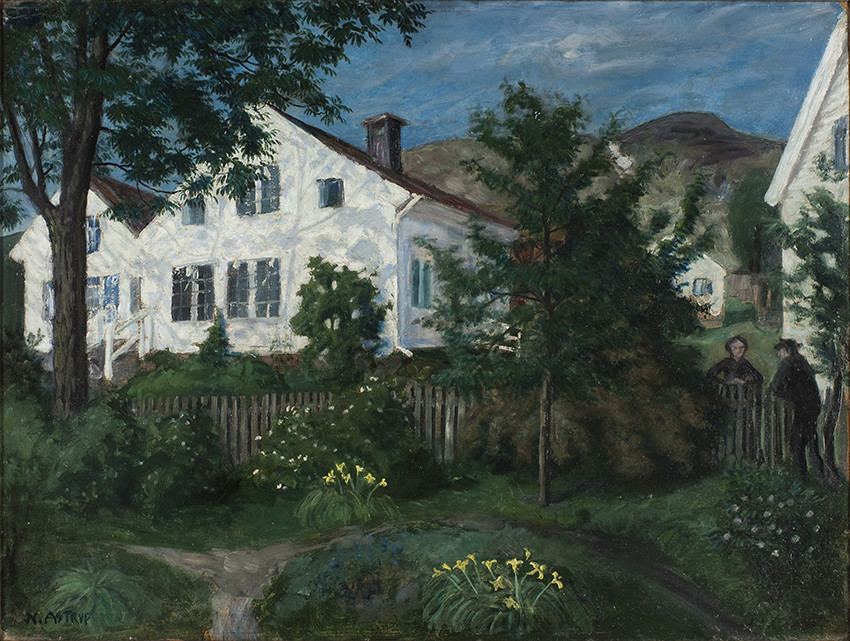 Astrup was very keen on keeping abreast of the art world. He subscribed to both Norwegian and international journals, and made several educational trips, including to London in 1908, to Berlin in 1911, and to Copenhagen and Stockholm in 1916. In 1922–23, he and his wife Engel Astrup went on an eventful journey through Germany, Switzerland and Italy to Algeria, returning to Jølster via Spain and France.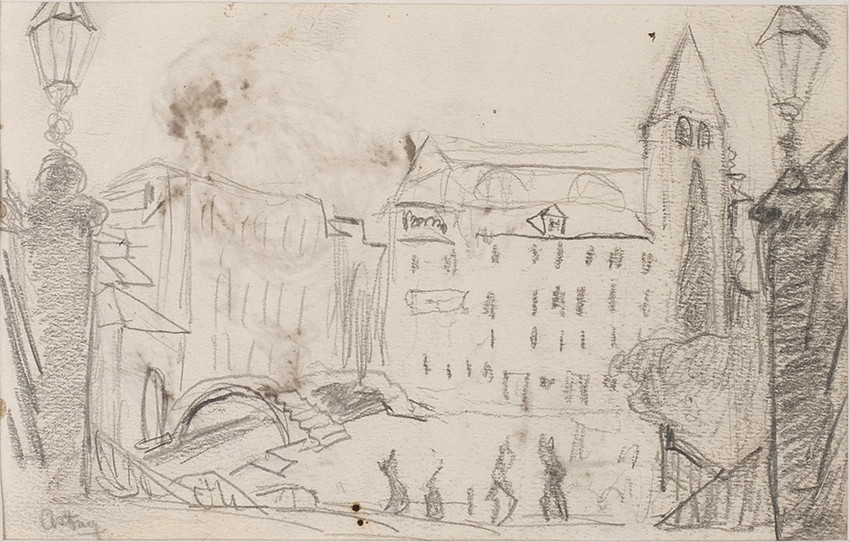 Following a life heavily affected by asthma and lung disease, Astrup died of pneumonia in January 1928. At Astruptunet, he left behind his wife Engel Astrup, whom he married in 1907, as well as eight children aged 2 to 17.
Skriven av
Tove Kårstad Haugsbø, senior conservator
Nikolai Astrup Research Centre for Art and Landscapes at KODE Bergen