The exhibition can be found in one of the museum's seaside buildings, Bom Bom. It shows how visionary women took advantage of early tourism to provide extra income. Tourists arrived here from all over the world, and they were both able and willing to spend.
Some coastal villages became known for their woven (åklevev) blankets. At Hotel Mundal in Fjærland, they could offer girls work all year round, with hotel operations in the summer and weaving in the winter. Products were sold to tourists or exported, some as far away as the United States.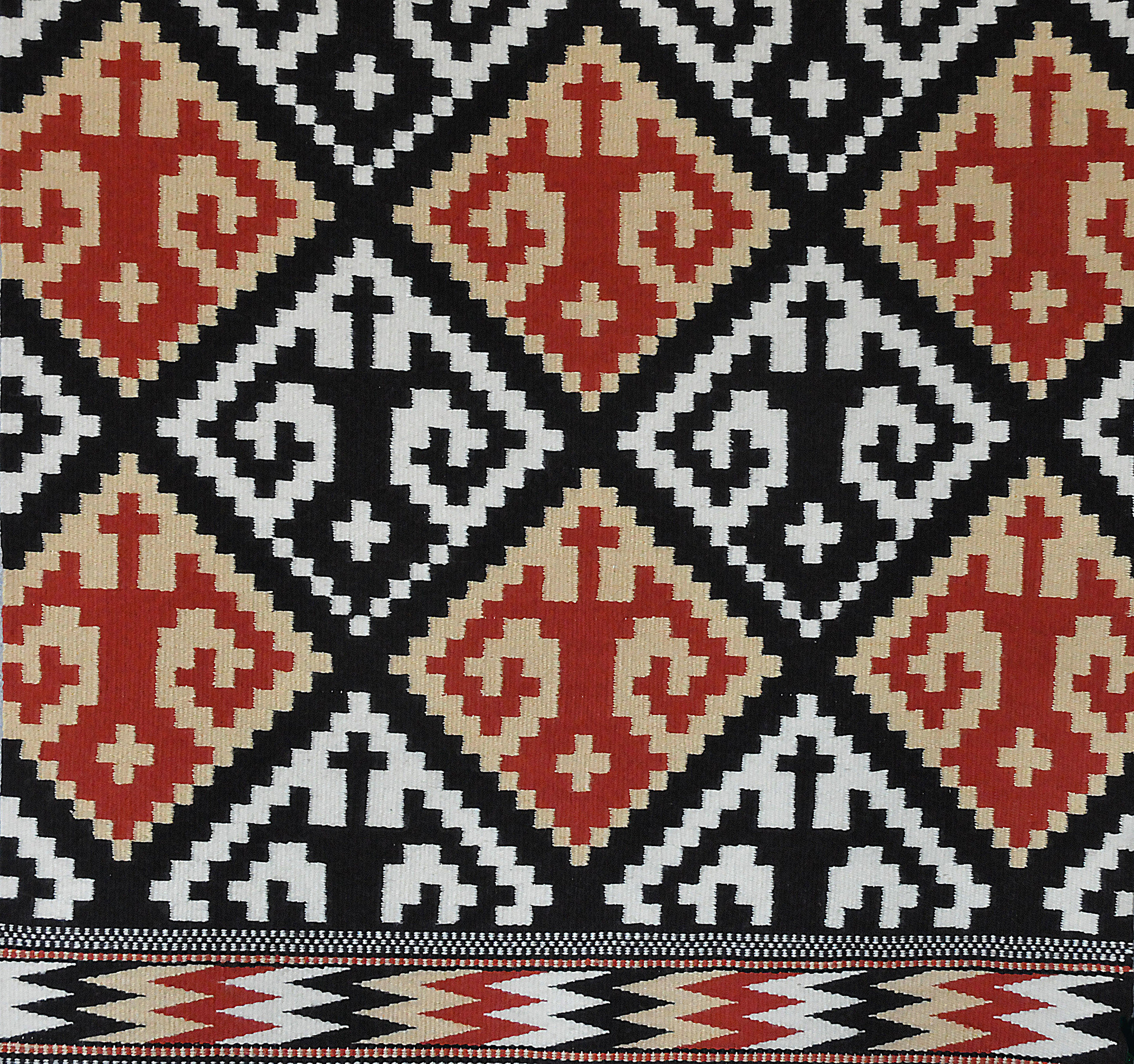 Åklevev is made using a warp-weighted loom, with vertical warp threads. Patterns were often personal variations based around five fixed symbols. Each weaver drew their own patterns on tracing paper, and since younger generations remain unfamiliar with its use and value, this material had nearly been lost. At the museum, enthusiastic volunteers have collected and catalogued local patterns as examples of early souvenirs.
The exhibition shows images of old hand coloured grid patterns, samples of finished products and of women working the loom. In the small village of Balestrand (which today has around 800 inhabitants), there were most likely more than 30 looms in the interwar period – such impressive enthusiasm!