The beautiful artist's home of Engel (1892 – 1966) and Nikolai Astrup (1880 – 1928) sits harmoniously in the mountainside overlooking Jølstravatnet. Nikolai Astrup is one of Norway's best-known artists, with exhibitions in England, Germany, USA and Sweden in both 2016 and 2021/22.
Astruptunet is a work of art in itself. Buildings, interiors and garden features are all recognisable in the artwork, and much of it was designed and built by Nikolai Astrup. As you start by the water and follow the winding path towards the lush homestead, it becomes a journey back in time. The benches in the garden allow you enjoy the view. Use all your senses and allow the atmosphere soothe your mind.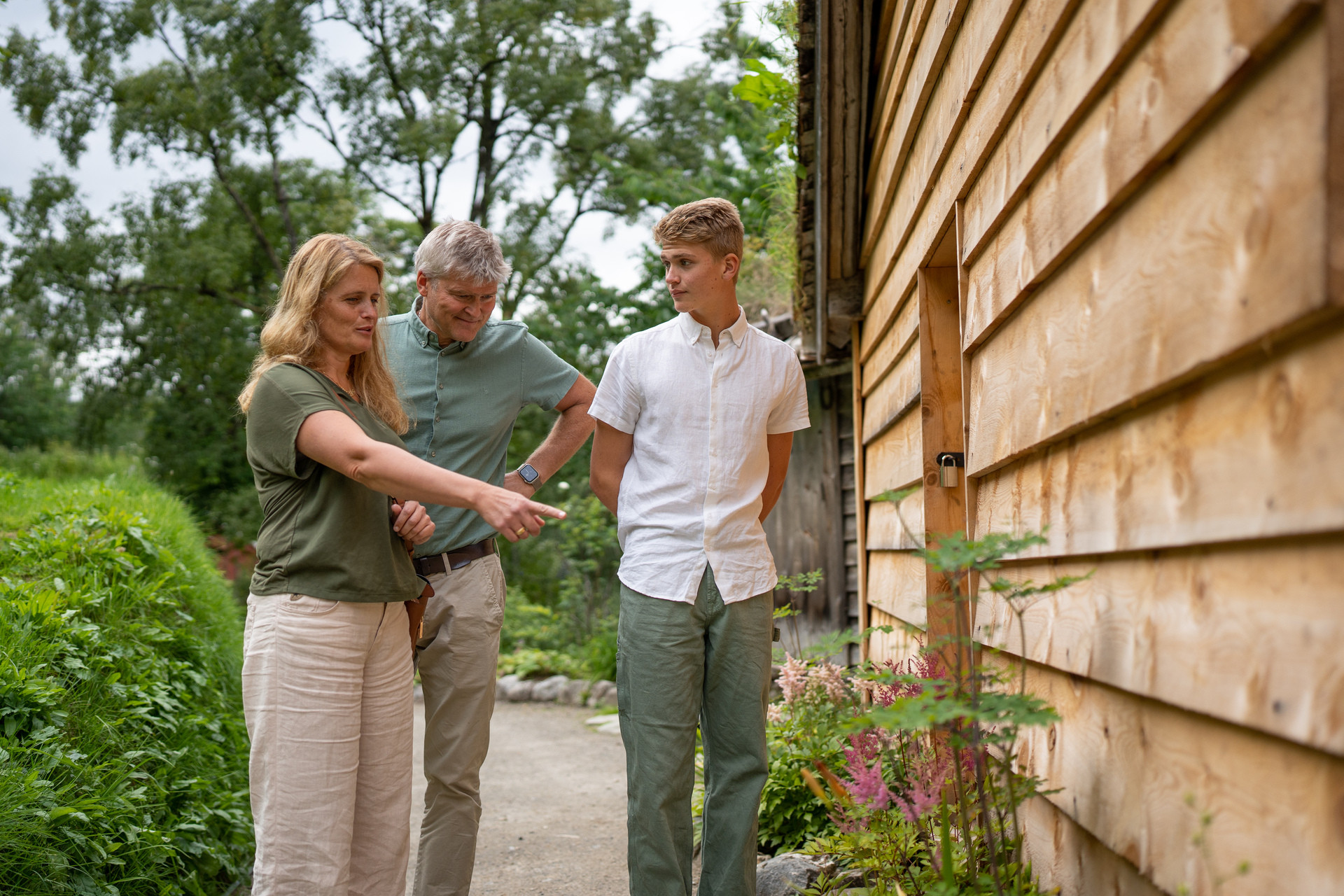 With the on-going garden restoration, we are recreating the artists' life work. Here you can experience a garden with an abundance of flowers and plants used as motifs by Nikolai Astrup again and again. Astrup ordered 2410 plants from the Sandnes plant nursery – a significant amount for that time, including a large number of harvestable plants. The lovely fruit blossoms in spring, the glowing red rhubarb, berries in late summer and fruits in autumn also tell a story of subsistence households. Eventually, the re-introduced flora will provide an insight into the range of useful plants that grew in Astrup's garden. The steep terrain is home to the beautiful but fragile peat terraces created by Nikolai Astrup.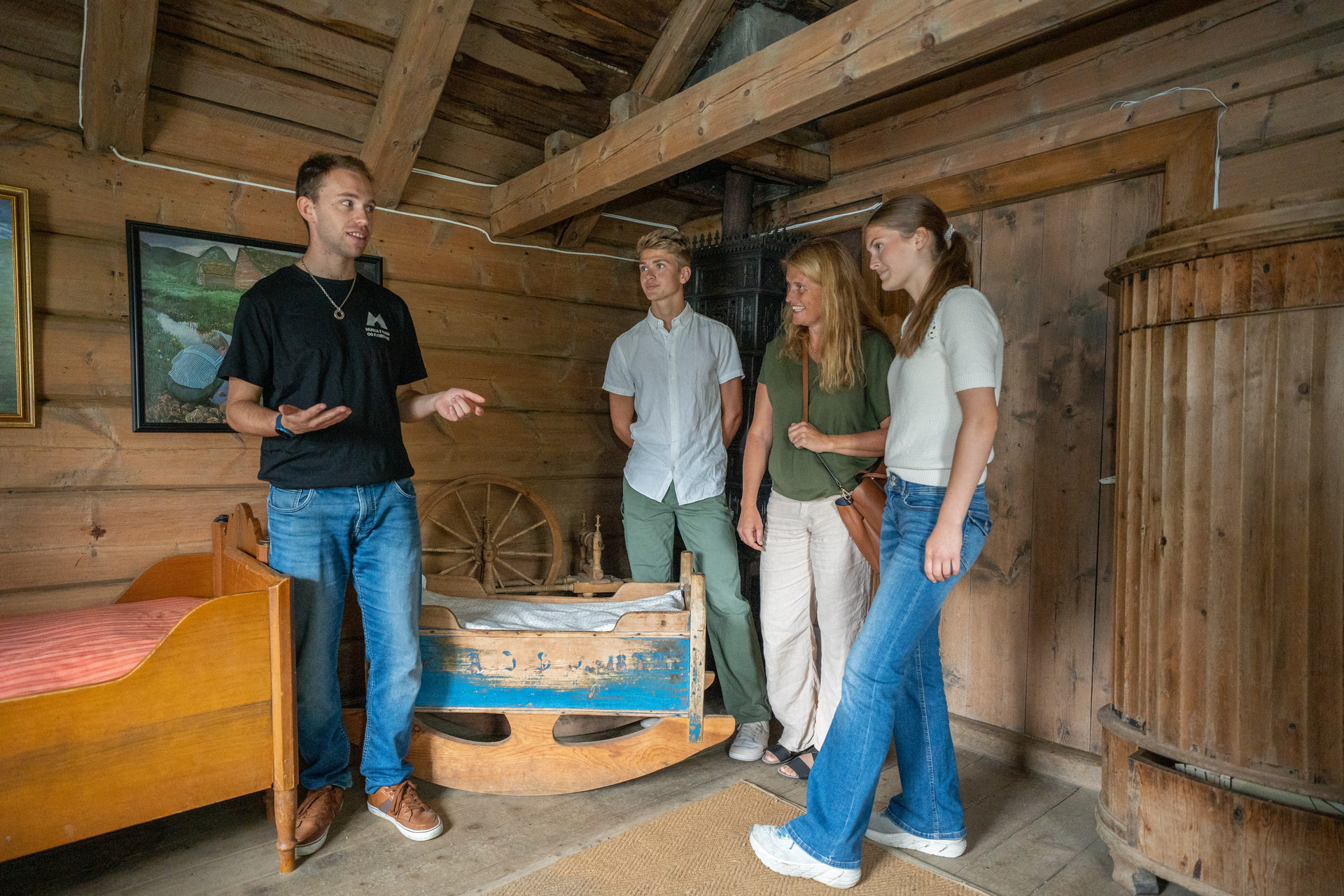 Along with our summer guides, you will be able to enter the small Astruptunet farmhouses. Here you will learn how the family lived in the first half of the 20th century. In the gallery building, which is a restored copy of Astrup's original barn, we find the unique woodblocks and evocative woodcuts, as well as a small selection of vivid paintings. In the gallery you will also find a selection of Engel Astrup's most beautiful textile prints. If you fancy some exercise, you can walk the marked path from the hayfield up towards the summer barn. The area is being cleared, giving room to a traditional flower meadow. This steep terrain provides a fantastic view of Jølstravatnet and the surrounding mountains, as seen in Astrup's paintings.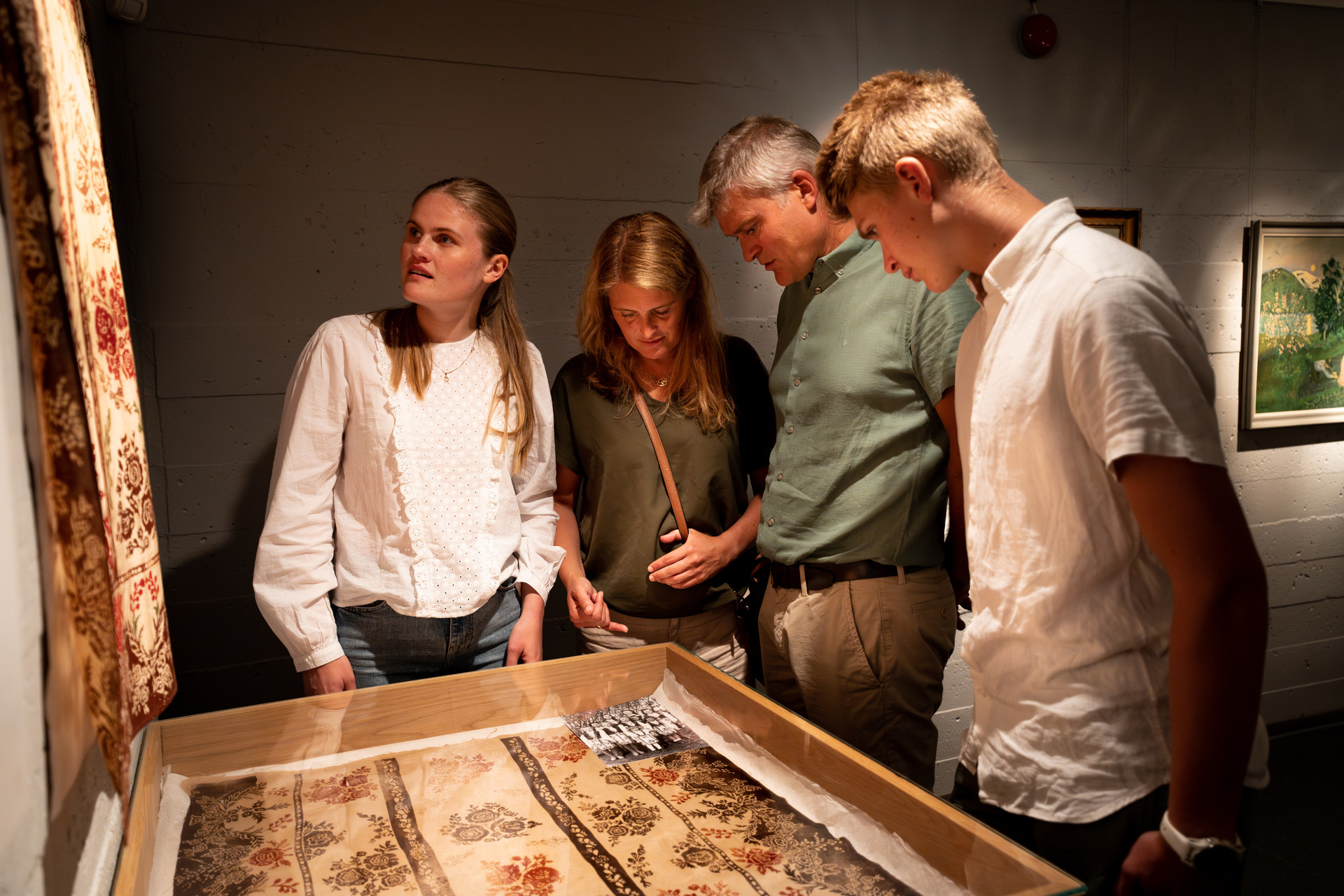 Astrup was an innovator in the art of woodcuts in Norway. After studying and training in Oslo and Paris, Nikolai moved home to depict the nature in Jølster. Astruptunet contains the largest and most unique collection of Astrup woodblocks. In recent years, Engel Astrup's textile art has also been brought to light through exhibitions. Her central role at Astruptunet, as its first director, has become an essential part of the museum's narrative for this artist's home.
In the newly restored café, you can buy home-made waffles and svele (pancakes), ice cream and coffee, which can be enjoyed inside or outside at one of the garden tables. You can bring Seljekallen home with you on a t-shirt or tote bag. Perhaps you'd like to send a postcard with an Astrup motif or hang a copy of his work in your living room?