Lærdal's own artist, Hans Gjesme (1904-1994), donated an extensive collection of works of art to the municipality in 1994. The art needed shelter, and the village built an art center. Here you can experience exhibitions with Gjesme and others.
Gjesme early displayed talent, and as a sixteen-year-old he went to Kristiania to study with art teacher Pola Gauguin. In 1925, Gjesme went on a study trip to Paris, visited galleries, and studied alongside the renowned artist André Lhote.
In Sogn Art Centre you may see one of Gjesme's many paintings with landscapes or people in Lærdal as a motif. He mostly worked in a naturalistic style and portrayed the reality in a detailed and recognizable way. At the same time, he wrote in a sketchbook that "Painting is to create, not to study", so he was aware of his artistic freedom of expression. He experimentet with painting style and as time went on, the brushstrokes grew bigger, wilder, and more expressive. He wrote: "It is not the way it looks, but the way you experience it." He wanted to bring out more than he saw. Throughout his art, he depicts the special landscape with steep mountain sides close to the village, under different lighting conditions and seasons. Gjesme preferred spring, with the acid green colors and contrasts between the bright light and the dark mountain sides. In his colourful and characteristic portraits, he tried to "Paint the soul in the motif". In the exhibitions at Sogn Art Centre you will also be able to see some of his drawings. From an early age he drew people, landscapes, houses and things, and during his studies he did a lot of croquis.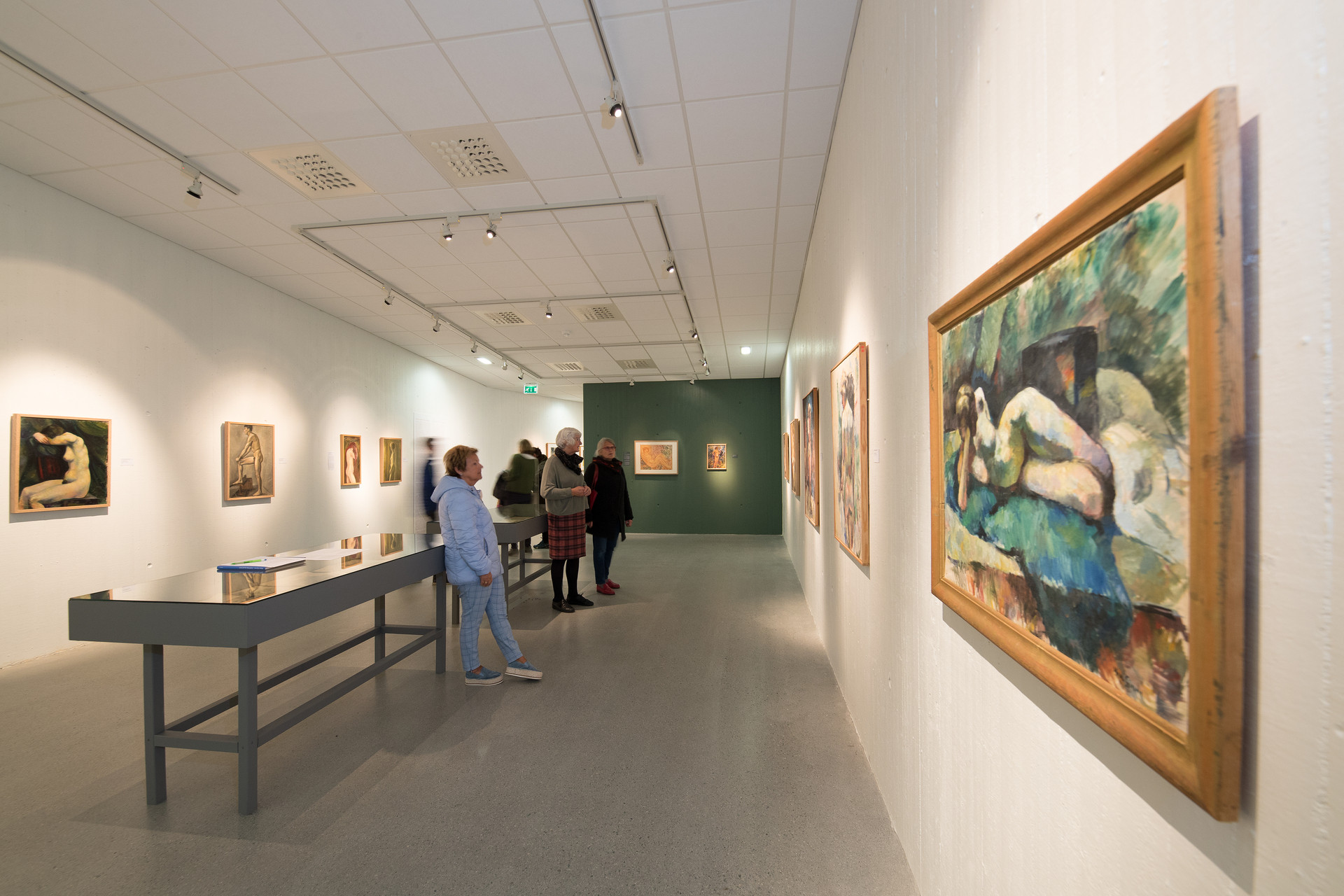 Gjesme eventually developed a mental problem and was admitted to Gaustad Hospital in Oslo in 1955. In his good periods at the hospital he both painted and drew, and visited art exhibitions in the city. Motifs from this period depict the distinctive hospital complex, the rural surroundings, and various urban motifs. After returning to Lærdal in 1971, Gjesme was constantly visited by artist colleagues, journalists, and art historians who wanted to see his collection. Finally, he felt that his work was valued.